Showers without doors are a modern solution for anyone looking for an elegant and functional bathroom design. They are known as walk-in shower screens or frameless shower screens. The panels are made from thick glass, providing a safer use and ensuring the reliable integrity of the whole system.
Read more about this structure made by Creative Glass Studio at https://creativeglassstudio.co.uk/bespoke-shower-enclosures/shower-screens/.
Types of frameless shower screens, including a fixed shower screen
Bespoke shower screens are available in a diversity of forms, including:
Frameless shower doors with an inline panel – such an option is for a room where the opening of a shower area exceeds the door size. An inline fixed panel is included next to a door to enclose the space. Shower door hinges are used to fix frameless doors. A pair of hinges are used for a standard door, but if the door is taller or wider, an additional hinge can be added in the middle.

Fixed shower screens are glass panels boarding the shower area to prevent the water flow from getting out of it. The entry is left open; thus, the shower area is not entirely enclosed. This variant is the best solution if the opening size from wall to wall exceeds 1600 mm. Standard screens of 900 mm to 1000 mm widths are used to arrange the structure. The smaller panels are not recommended, as water might splash on the bathroom floor from your elbows or hair.

Frameless shower enclosures – are glass cubicles installed on a tray or wetroom floor. The panels are made from sturdy tempered glass, which does not require metal reinforcement. They can be attached to the bathroom walls. The model can be equipped with a bi-fold door. The so-called pentagon-type shower enclosure has a door set at an angle of 45 degrees relative to the fixed panels, which are adjacent to the door from both sides. It provides reliable protection from water but saves space in the bathroom when the room is small.

Sliding shower door/enclosure. This construction suits small or clogged bathrooms, as it does not require the space that may be needed for a swing door. It is better to avoid having this option if the width of the opening is less than 1000 mm, as the door entry will be about 450mm, which is too tight.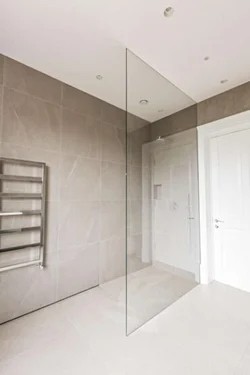 Comparing with other constructions
The alternative to the above structures is framed shower screens. You can see the designs at https://creativeglassstudio.co.uk/bespoke-shower-enclosures/crittall-showers/. Their common feature is the door, which isolates the wet area and keeps water splashes and warmth inside. However, they come with requirements and restrictions, which makes the price higher (depending on fasteners and configurations). Also, they do not look as light and soaring as frameless ones.
What advantages of frameless shower screens?
Go to creativeglassstudio.co.uk to view the structures described above, and choose the most appropriate one. You can be sure that a frameless shower screen will meet your expectations because it is:
Stylish. The simplicity of the design allows for incorporating these structures into any interior. They look fabulous both in minimalistic and luxury styles. There is no need for colour coordination to adapt it to the environment.

Compact. All versions of frameless shower screens do not take up a lot of space, whether this is a fixed shower screen with an open entrance or a shower enclosure with a sliding door.

Easy to clean. When there is no door, less time is spent cleaning, which is a big deal as the glass quickly gets covered with soap scum or mineral deposits.
Creative Glass Studio offers plenty of options, including a rich colour scheme and various accessories like knobs, handles, towel rails, etc. Both regular flat and curved glass can be chosen for a fixed shower screen. Enjoy the high quality of products and their rapid installation!